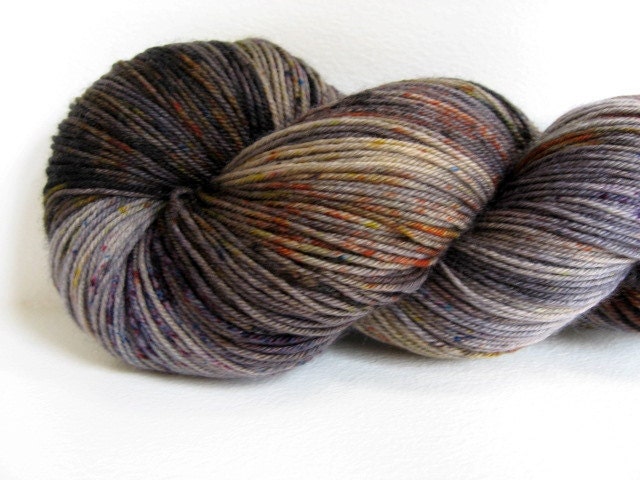 Cakewalk Yarn: Hand dyed Weenie colorway
Lately I've been obsessed with variegated colorways with subtle speckles of color… like Koigu's hand-painted colorways.
Koigu PAINTER'S PALTTE handpainted
While browsing Etsy, (like I do) I stumbled on a few indie dyers that replicate this nifty effect like Cakewalk Yarns and Wandering Wool. Personally, I think these colors are too pretty for socks and perhaps a bit too loud for something as big as a sweater. But a simple pair of fingerless mitts would be a perfect way to show it off; like Tiny Owl Knits models in some photos for her Deer with Tiny Antlers Hat.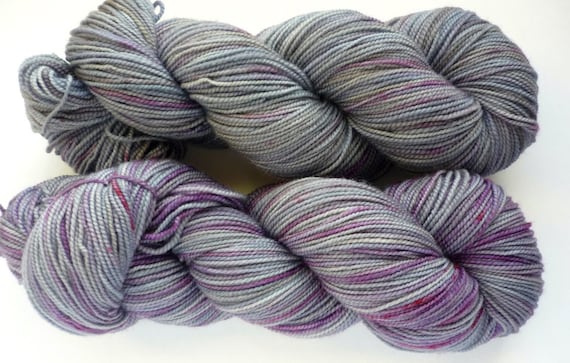 Wandering Wool's Hand Dyed Sock Yarn in Cinderella Colorway