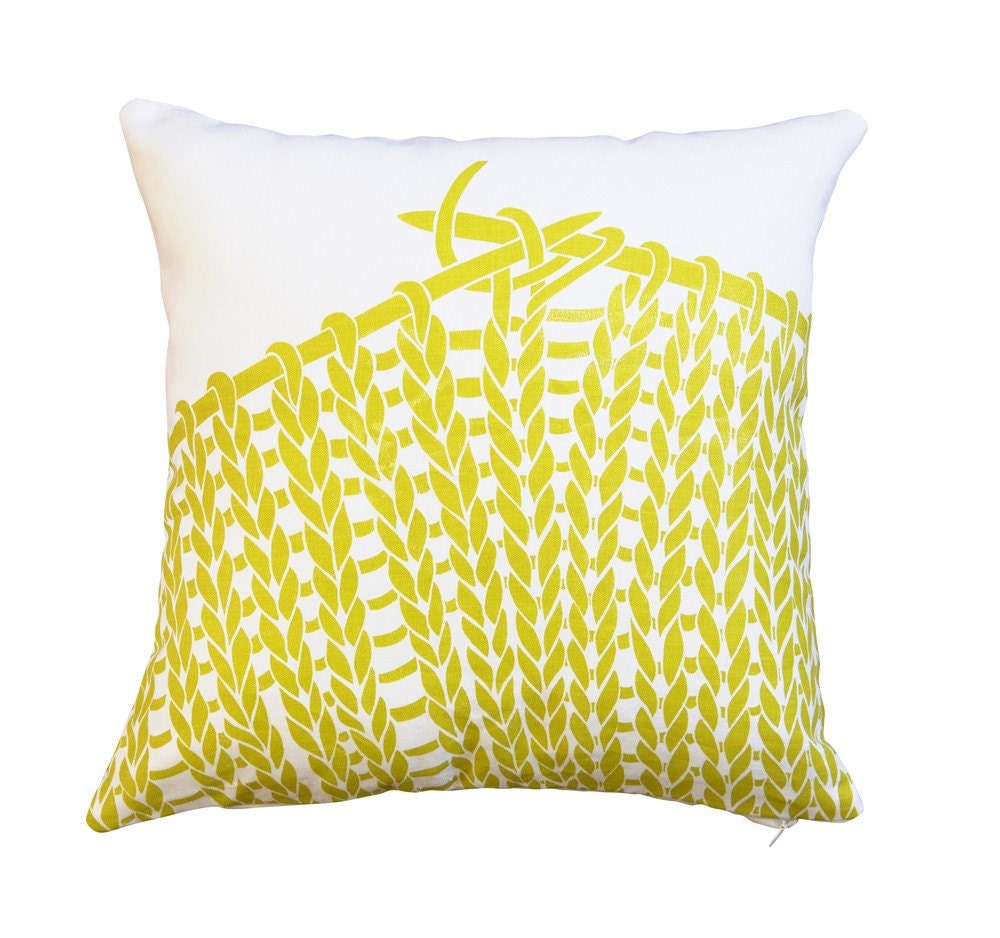 MayaMuseTextiles, Hanprinted Designer Pillow / Cushion
Big bold print? Check! Fun bright color? Check! Knitterly design? Check! I'm all over this pillow from Maya Muse Textiles!
Her products boast original designs and are screen printed by hand using all-natural materials. I only wish she had more prints and products to choose from! That being said, I'll definitely be keeping an eye on her Etsy shop.